Upholding a Legacy of Quality and Craftsmanship in Furniture Upholstery Welcome to Palette Furniture, where we specialize in manufacturing exquisitely crafted upholstered furniture. With a rich heritage deeply rooted in our family's long-standing connection to the industry, we bring passion, skill, and a commitment to excellence to every piece we create.
Our Story:
At Palette Furniture, upholstery is more than just a profession – it's a treasured family tradition passed down through generations. Our journey began decades ago when Eugenio, transformed their love for furniture and upholstery into a thriving business. Their dedication to precision, creativity, and exceptional customer service soon garnered a loyal clientele who appreciated their attention to detail and impeccable craftsmanship.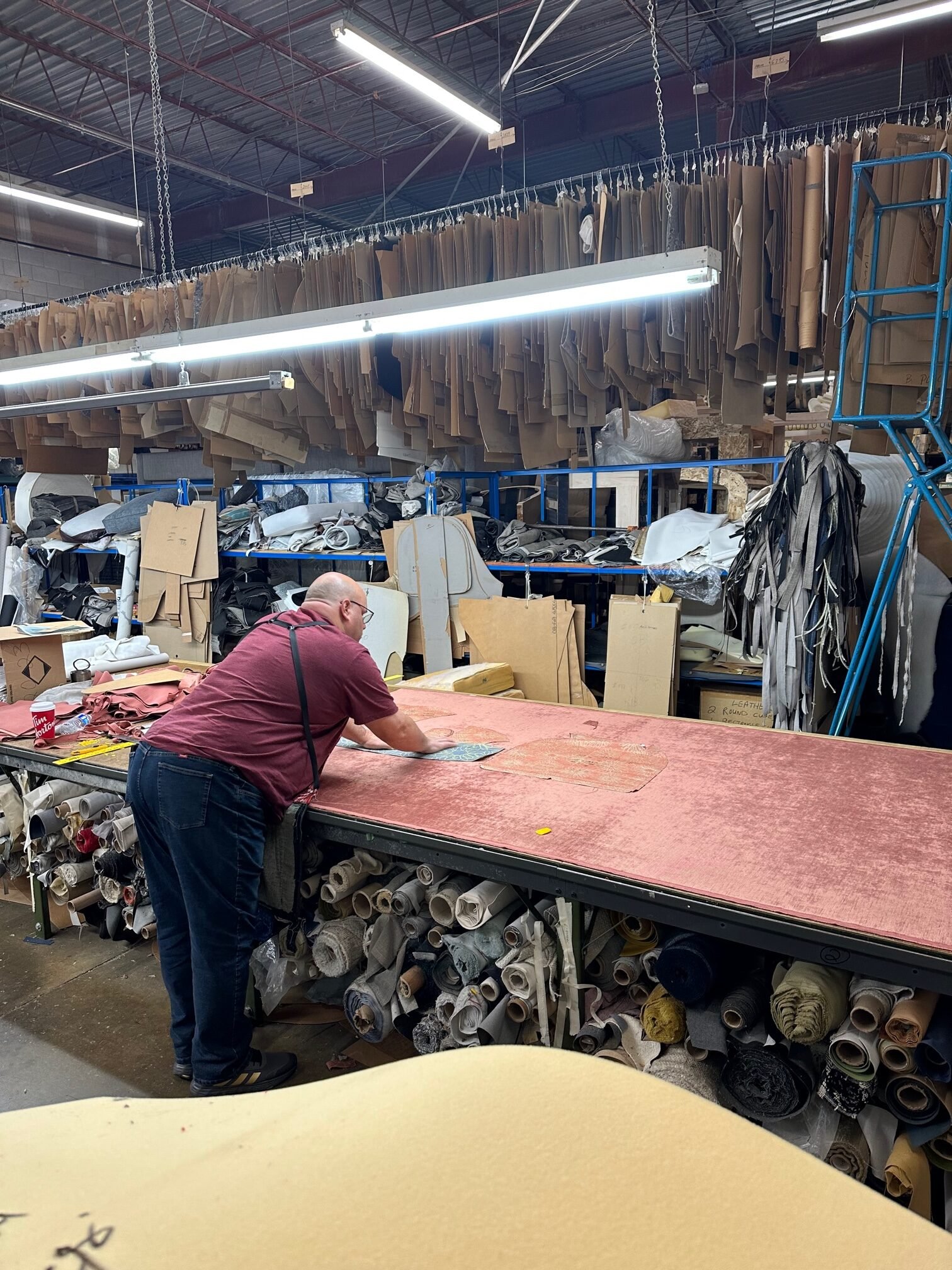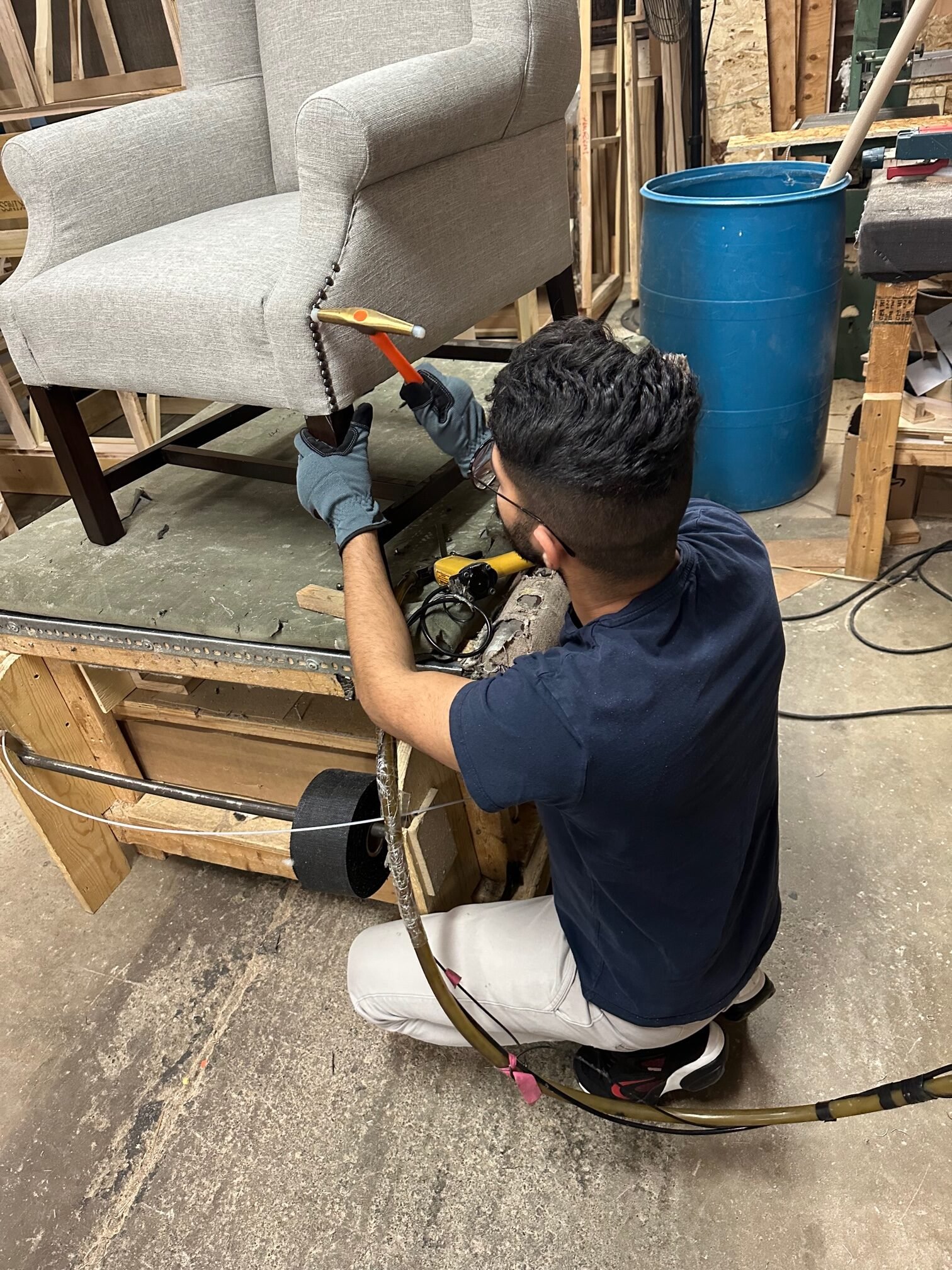 Generational Expertise:
As the second generation of upholstery manufacturers, we have embraced our family's legacy with great pride and continue to honor the values and principles that have made us successful for all these years. Our deep understanding of the trade, combined with our ever-evolving skills and expertise, enables us to maintain the highest standards of quality in everything we produce. Craftsmanship at its Finest: At Palette Furniture, we believe that furniture is more than just a functional piece – it's an expression of your personal style and a reflection of your unique taste. That's why we take each upholstery project as a creative opportunity to transform ordinary furniture into extraordinary works of art. From sourcing the finest fabrics and materials to meticulously hand-crafting each piece, we ensure that every item leaving our workshop embodies the highest levels of artistry, durability, and comfort. Our team of highly skilled artisans combines traditional techniques and modern innovations to produce furniture that not only exudes elegance but also stands the test of time.
Customer-centric Approach:
As a family-owned and operated business, we understand the importance of building lasting relationships with our clients. We strive to provide an exceptional experience to every customer, from the initial consultation to the final delivery of their custom-made pieces. Our team is dedicated to working closely with you, listening to your ideas, and translating them into upholstered furniture that exceeds your expectations. Whether you are looking to revitalize a cherished antique, reinvent a contemporary piece, or create a custom design from scratch, we are here to bring your vision to life. Our attention to detail, unwavering commitment to quality, and personalized service ensure that your furniture upholstery needs are met with utmost care and professionalism.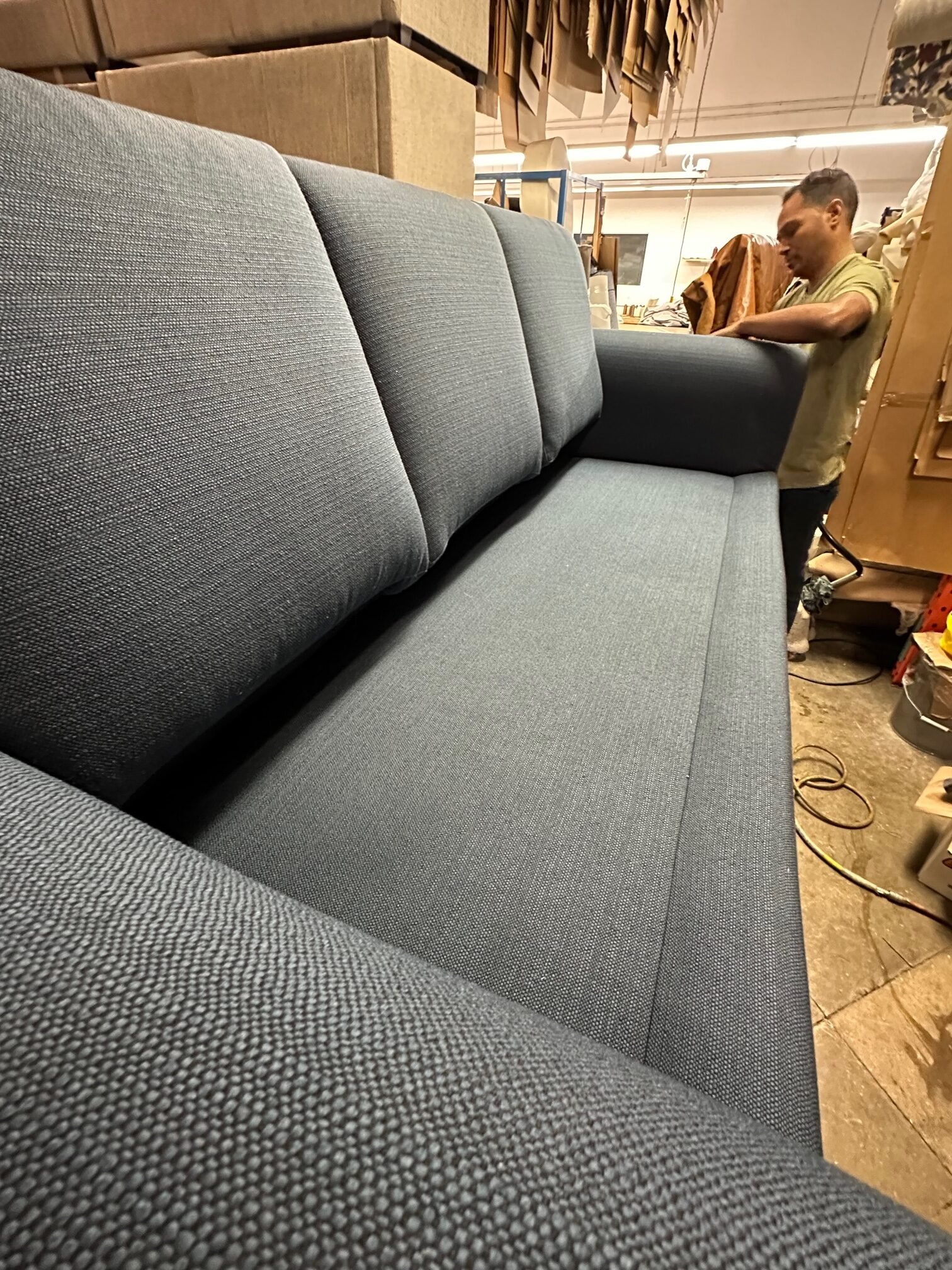 Join our Family:
At Palette Furniture, we invite you to experience the difference that a family-rooted upholstery manufacturing business can make. From Hospitality projects to commercial ventures to residential projects, we have the expertise and passion to cater to diverse needs and deliver exquisite results. Discover the art of upholstery with us and let us elevate your space with our timeless creations.
Contact us today to embark on a journey of impeccable craftsmanship and unparalleled customer service – because, at Palette Furniture, your satisfaction is our top priority.